The Counterfeit Beatles play at the Fuji Festival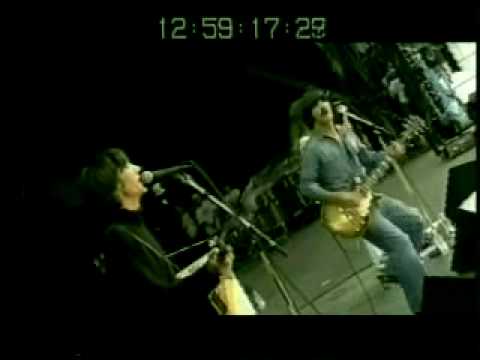 The Japan Fuji Rock Festival boasts an artist line-up so diverse; it puts many US and European festivals to shame. For three days in July, surrounded by the verdant, green mountains of Niigata Prefecture, the world's most innovative Beatles tribute band held court to an international crowd of more than 80,000.
In 2003, the main stage featured appearances by the Counterfeit Beatles, Coldplay, Elvis Costello, Steve Winwood, Primal Scream, and Bjork.
The Counterfeit Beatles appeared 5 times throughout the festival – opening on the red marquee stage to a crowd of 10,000 and on the last day headlining the green stage with Elvis Costello and Steve Winwood, to a crowd of 80,000.
This was a dream come true and a massive reward for everyone in and associated with the band.